A core part of our mission has been to be good environmental stewards. As we get to race is some of the most beautiful locations Rhode Island has to offer, we want to do our part in minimizing our footprint not just at these locations, but in our greater global use. To that end, we are constantly analyzing our practices and looking for ways to improve and change. One of the main organizations that we use to measure ourselves is the Council for Responsible Sport. They have best practices, guidelines, and goals that have been invaluable to us in our efforts. Just recently, they partnered with Nuun to create the Sustainable Event Guide for Endurance Event Organizers. We received this document and measured ourselves against it. Below is an analysis of our efforts:
*Shirts and medals – We will only purchase what we need to eliminate waste. We commit to our final number within one month of the race and will sell out when we reach that number to ensure there is minimal waste. This may mean that we're not able to ensure your preferred size if you register late, or the race may sell out, but we feel this is a better practice than having hundreds of leftover shirts and medals that previously would get thrown away.
While we have significantly reduced our leftover shirts and medals in recent years, there are always a few leftovers. We donate the remaining medals to Sports Medal Recycling and our remaining shirts to a local group home.
*Nutrition – We source as locally as possible. We choose to partner with Clif who supports environmental initiatives.  We will have small buckets at every mile marker to minimize trash left on course. Any food that is left over at the end of the race is donated to a group home (or our poor starving college-aged Rhode Crew).
*Hydration – We choose to partner with Nuun who supports our environmental initiatives. We have minimized our single-use bottles for electrolyte replacement both on course and at the finish line by utilizing existing water with Nuun tabs. We have switched to 5 gal recyclable bottles on course rather than disposable one gal jugs. Our current cups are made from recycled materials.
New this year – we will offer Hydrapak Speedcups for a more cupless race. While we know this option isn't for everyone, we hope to encourage more of our participants to try out the Speed cups so that we can reduce our cup use and potential trash. To add a Speedcup to your existing registration, please follow these steps.  Please learn more about SpeedCups at this link.
*We offer and encourage recycling at our event, but we ask our participants to be aware of what they are throwing into the recycling containers. While we don't yet have the staff to monitor and sort waste, we hope our participants can be conscious of not contaminating the recycling bins with non-recyclable products.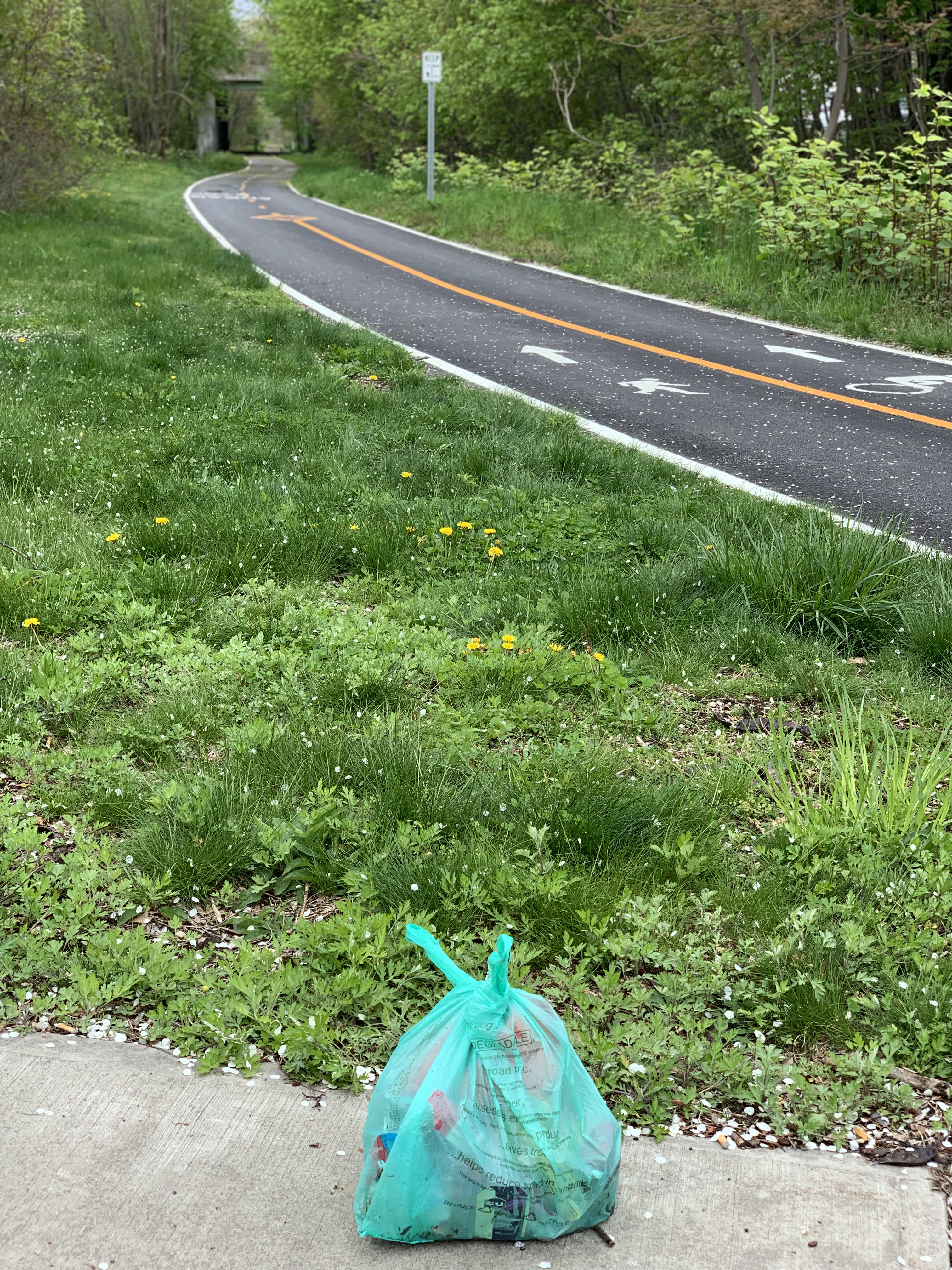 *We created Post-race plogging crews. Learn more about them here. While many larger races have clean up sweeps, we are a small team of just 2 FT people so we need a bit of help in covering the many miles of a race.  Please consider joining us and earn free race entries!
*We have reduced our one-time-use paper – we no longer print maps. They are available on our website in both a pdf and an interactive online version. We also have a large laminated version at bib pick up of which you can take a picture if you wish. Our signs are used every year – we purposely do not put dates on signs to ensure they are reusable.
*We are committed to increasing the sustainability of our giveaways – age group awards are items that can be "used" – cutting boards, mugs, frames, etc. Not just a trophy or medal.
*We strive to be inclusive. We created the Final Mile program to encourage youth running in all communities. We provide free entries to Running Guides, accessible bib pick up locations and portapotties, early start options and personal attention to participants that are differently-abled.
*We have local charitable partners and causes. These groups include Save The Bay, Daffodillion, Girls on the Run, Ronald McDonald House, Heather Abbott Foundation, local high school teams and more.
(As an update since starting this analysis.  I had challenged our medal provider, Ashworth Awards, to remove the plastic sleeves in which they package each individual medal. This was his response:
I have good news….starting hopefully with your 1st order, Newport, all our medals will be bundle wrapped in 10's with a paper wrapping. We are trying to be as green as possible moving forward. We are trying to remove all plastic if possible from all our packaging.)
Finally, we have goals that we wish to incorporate into our races in the future. These include:
– Create a Green Team or Environmental Director to help us measure and implement sustainability practices.
– Composting
– Better recycling to eliminate contamination
– Less litter on course
– Lessen/minimize cups and single-use bottles
****Earn our Council for Responsible Sport Certification!  
While we are making efforts, we know that we have a long way to go. But we need your help. Please be aware and make efforts to recycle properly at our events. Register early so that we can properly plan our consumables and minimize waste. Join our plogging crews and/or commit to trying SpeedCups.  Please use the mile marker buckets and don't litter. If you have any ideas or have seen other races offer a great sustainability item, please share it with us. We are constantly thirsting for ways to enhance our efforts.
Thank you for helping us make a better race experience for all.